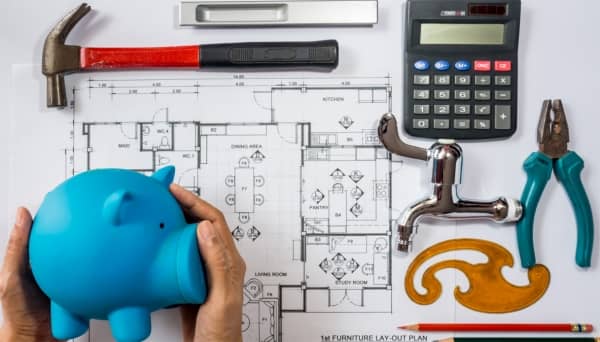 It is a very well known fact that when it comes to planning for a major renovation, the risk of cost overruns is very real. How can you plan for a budget that will actually match your cost projection.
Identify Your Needs
The first step is almost always to establish what the most urgent renovations are. You might want to redecorate your living room, but if the roof needs to be replaced, the roof should be priority. Also consider that by putting off a home's basic maintenance needs can lead to expensive emergency repairs later on, such as replacing or fixing a broken water heater.
It's also essential that you inquire about project costs before you get started, especially if you want to avoid unpleasant surprises when the bills start to roll in.
Choose Realistic Improvements
Renovating the kitchen and bathroom are almost always profitable investments and are sure to add value to your current home. Another improvement that will add value to your home would be finishing your basement or finishing your floors. Other types of renovations that are nice but add little value to your home would be the addition of a pool or a skylight. It also should be noted that you should try not to get carried away with your renovations. An example of this might be spending $200,000 on kitchen renovations in a home that is only worth $300,000. It is also a wise idea to try and resist the latest fashion trends and adding extra items, these will inflate the total cost.
Determine Who Will Be Doing The Renovations
If you are a handy person, it would be economical for you to do the renovations yourself, as you will save on labour costs. Of course you will still need to purchase the materials necessary for the renovations. If you do feel confident in this the savings can be substantial, however when it comes to heavy duty work, especially with things like roofing and plumbing it is best to leave this type of work to the professionals.